RECENT EVENTS
Lecture: Design and Assessment of Mine Waste Structures
May 8, 2018, University of Alberta Geotechnical Centre
Gord McKenna was pleased to be able to take advantage of the opportunity to spread the message on Landform Design, in the form of a lecture at the University of Alberta's "Design and Assessment of Mine Waste Structures" course. Taking part were 60 students from around the world and about a dozen lecturers presenting for 39 hours over five days at the graduate level.

Gord's colleague June Pollard presented part of the landform lecture, sharing her experience and hard work. She also joined the Panel afterwards for a question and answer session along with Ward Wilson, Bill Chin, and Tim Eaton.


---
Annual Lecture: Landform Design
April 6, 2018, British Columbia Institute of Technology
Gord McKenna was pleased to deliver a lecture on landform design case histories to Renata Wood's fourth-year civil engineering case histories course at the British Columbia Institute of Technology (BCIT). Approximately 20 students were in attendance for the lecture, which was supported by numerous illustrations by Derrill Shuttleworth. Gord helped Renata complete her MSc on liquefaction at the University of Alberta in 2003. She is now an instructor in the School of Construction and the Environment. This was his fourth consecutive year as a guest lecturer at her course.
---
Public Talk: Landform Design for Soft Tailings
March 12, 2018, Canadian Institute of Mining, Oil Sands Branch
Townhall Pub House, Fort McMurray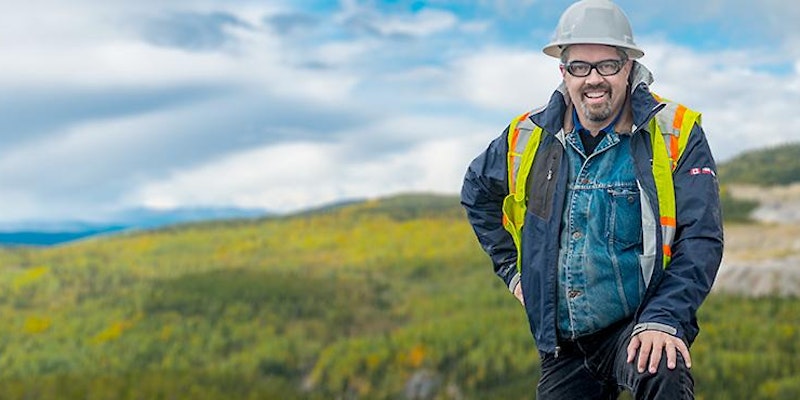 When Gord McKenna made his first visit to Fort McMurray in 1987, the oil sands industry was only half as old as they are now. A lot has changed since then, perhaps nothing more than reclamation technology and landform design, which was the subject of a presentation Gord delivered to a receptive crowd of both new and familar faces at the Townhall Pub House.
"The main focus of the talk was to make people aware of the challenges posed by soft tailings in the oil sands, and share the structure of landform design as a method to resolve these issues," says Gord. "That and a charge to the crowd that each of them, now armed, was to make sure their work was aimed at producing a sustainable landscape, that all parts of tailings work are important and affect the reclaimed landscape and generations of future users."
←← SCROLL FOR IMAGES FROM THE TALK →→
The talk was hosted by the Oils Sand Branch of the Canadian Institite for Mining, Metallurgy and Petroleum, the leading not-for-profit technical society for Canadian professionals in the minerals, metals, materials and energy industries.
---
Landform Design Lecture
Nov. 29, 2017, EOSC 330, Department of Earth, Ocean and Atmospheric Sciences,
University of British Columbia, Vancouver
Gord McKenna served as guest lecturer at Prof. Scott McDougall's Principles of Geomorphology class at UBC. He presentation to some 55 undergraduates was aimed at applying their coursework to the challenges of designing landforms and landscapes.
---
NAIT 7th Annual Seminar
Linear Disturbance Impacts on Boreal Wetland Ecosystems
Nov. 16, 2017, Northern Alberta Technical Institute, AB
Gord McKenna was pleased to participate in a workshop at NAIT in Edmonton last week — catch up with most up-to-date research on boreal wetlands and meet with some colleagues and new researchers, practitioners, and regulators. About 80 people from industry, regulatory agencies, consultanting firms, and academia participated.
---
"Soft tailings landform design"
A keynote address to the Tailings and Mine Waste Conference 2017
Nov. 7, Banff Springs Hotel, Banff, AB
Gord McKenna delivered a keynote address on density and strength requisites for capping and reclaiming soft tailings to meet land use goals. His presentation addressed the question: "How can landform design help mining companies manage soft tailings and create useful mining landforms and landscapes to meet the needs of the mine, the regulator, and future generations of land users?"
The conference was hosted by the University of Alberta Geotechnical Centre and the Oil Sands Tailings Research Facility.
---
"Overview of soft tailings capping and the state of practice"
Gord hosted a soft tailings workshop Nov. 1 and 2, in Calgary, Canada.

---
McKenna Geotechnical principal Gord McKenna was pleased to facilitate a soft tailings workshop for a client in Calgary this week. Sequestering of tailings poses a significant challenge to responsible mine management.
Gord has been involved in oil sands tailings research and development for 30 years, and is well positioned to share decades of experience from individual mine sites on the range of reclamation solutions available to enhance both the environmental and economic performance of the mine.